YouTube Views
YouTube Subscribers
Youtube Likes
Youtube Dislikes
Instagram Followers
Instagram Likes
Instagram Autolikes
Instagram Views
SoundCloud Followers
SoundCloud Likes
SoundCloud Likes
Facebook Likes
Facebook Followers
Facebook Fans
Facebook Video Views
Twitter Followers
Twitter Retweets
Twitter Likes (Favorites)
LinkedIn Followers
LinkedIn Endorsements
Spotify Followers:
Twitch Followers
Reddit Upvotes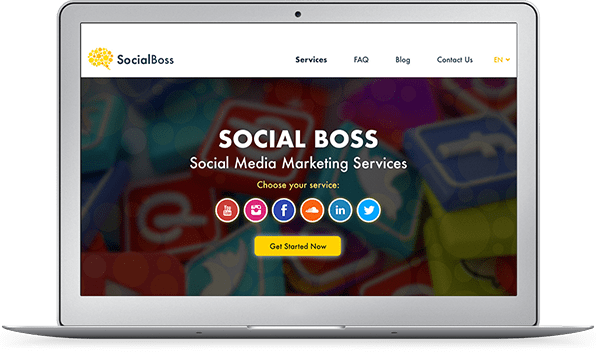 Why Choose Us
1) We are team of experts providing innovative social media promotional solutions.

2) We deliver a wide range of social media services – both for individuals and businesses.

3) Working with us is easy. We are sure you will be delighted with your order.
Get Fast and Guaranteed Results with SocialBoss!