Once you recognize the benefits of engagement on Instagram, it makes sense to buy Instagram auto likes, as this lets you get the interactions you need with no effort on your part. Auto likes on Instagram is a subscription service that is similar to our regular "likes" service. However, it is recurring and spread across posts.
What Are the Benefits of Buying Auto Likes?
Choosing to buy real automatic Instagram likes is an effective way of ensuring your content consistently receives engagement.
No need to buy packages for each new post. Auto Instagram likes build on the benefits of one-time purchases for real likes, as you just purchase the subscription and are set. You will not need to waste time buying likes for your new posts, as the subscription takes care of it automatically, bringing you more engagement on Instagram. This gives you one less thing to worry about, letting you focus on your content.
Remember that likes are just one of the many types of engagement on Instagram that viewers and other accounts look for. Other impressions to think about buying include followers and video views. Don't forget that purchased engagement can trick the IG algorithm into recommending your content, increasing organic engagement, as well.
If you run a company, potential investors will see increased engagement as a sign that you are popular enough to promote their business with results.
Other influencers or celebrities will see the engagement as an indication that you would be a good partner or collaborator in a mutually beneficial arrangement.
Whether you are a celebrity, influencer, or anyone else looking for sponsors, you are much more likely to get them and, therefore, earn more money or get free items with higher engagement.
How Does it Work? How Are They Different from Regular Instagram Likes?
You may be wondering what it means to buy automatic Instagram likes. The great thing about automatic likes is that you don't have to think about anything. This is a subscription service that works automatically on daily basis, as the name implies. Our system regularly checks your account for new posts. When it notices them, it will automatically give you likes from real people on the new content, with the quantity depending on your chosen package. It is essentially like you bought one of our packages of Instagram likes but for each of your new posts and automatically.
This is a subscription service that is essentially an automated monthly delivery of likes right to your account.
Based on your package, each new photo or video gets a certain amount of likes automatically, soon after you post it.
When you make a new post, our system detects it and starts sending the service.
The delivery appears natural, just as it would with our standard service.
Our automated service repeats for each of your photos and videos also throughout the month, compared to the regular service, which is just a one-time delivery of likes.
Using the automated service saves you the hassle of ordering engagement for each new post.
Both automatic and regular likes include an instant purchase and our guarantee.
You get a consistent engagement instead of one-time engagement, showing others that your audience regularly has high engagement.
The biggest difference is that when you buy automatic Instagram likes monthly, you automate this aspect of your marketing, saving you time for other things and avoiding accidentally forgetting to order our services for a post.
Who Should Buy Automatic Instagram Likes?
Anyone who wants to maintain a regular engagement on their Instagram account will appreciate the boost they get from auto likes.
This particular type of package is particularly helpful to those who regularly post new content and want to ensure that they always get the engagement they want.
Just some people who will benefit include:
Influencers
Bloggers
Celebrities
Photographers
Painters and artists
Businesses
Anyone looking to grow their brand awareness on Instagram
Remember that if you regularly make new posts on Instagram, automatic likes mean that you will automatically get new interactions with those posts, without any new effort on your part. You just set up the subscription, secure in the knowledge that you can cancel anytime, and enjoy real likes on all of your new content.
Subscription in Just 3 Steps
Setting up your subscription to buy Instagram auto likes cheap is incredibly simple and only requires three steps:
Choose which of our packages you want. The packages vary based on the amount of likes each post will receive.
Enter the information for your Instagram profile and your payment information.
When you upload posts, your prepaid plan of likes will start delivering automatically.
Why SocialBoss is the best choice
Although various companies offer automatic Instagram likes for your posts, there are plenty of reasons to choose SocialBoss for your promotion.
Our packages include high-quality likes, delivering the best value.
We Use Dynamic Likes. This means that instead of delivering the same number of real likes to each of your new Instagram posts, we vary the number slightly. If your package is for 200 likes, we would give one post 99 and another 101. This helps make the engagement seem more natural.
Choose from anywhere between 80 and 10,000 likes per post.
Our services are cheap, easily fitting into your social media market strategy.
Cancel anytime. We think you will love our auto Instagram likes and want to keep using the service for a long time. But, if your budget changes or you meet your goals for organic engagement and no longer need our services, you can cancel at any time. Our support team does everything we can to make the cancelation process as seamless as the process of ordering likes.
We have a 100 percent risk-free guarantee.
Our service comes with a 30-day guarantee. Our packages for auto Instagram likes have guaranteed likes. You will get the number you paid for or more. There should not be any issues with the packages as the likes come from real users. Even so, if you run into an issue, we will either replace the auto likes for IG or give you a refund.
24/7 customer support. We don't just let you buy a package and leave you alone. Our customer support team is available 24/7, ready to assist you with any questions you have.
We make your privacy a priority.
No hidden fees. Buying automatic likes fast from us gives you the competitive prices that you see. There are no hidden fees, so you know exactly what you are paying for.
Ordering takes minutes, and there is no need to repeat the order in the future.
You can easily increase the likes on a post with regular service.
Delivery is natural, helping the interactions seem legit.
Works seamlessly with our other packages. If you want to combine our automatic likes with our other real likes services, this is easy to do. You can set up your subscription to receive likes automatically and still supplement your posts with other packages of likes, comments, or other engagement. For example, if you have pictures you want to promote more thoroughly, you can add a one-time package of real likes to the new photos, even if it will already benefit from automatic likes.
Our Special Auto Likes Package: 200.
Our Feedbacks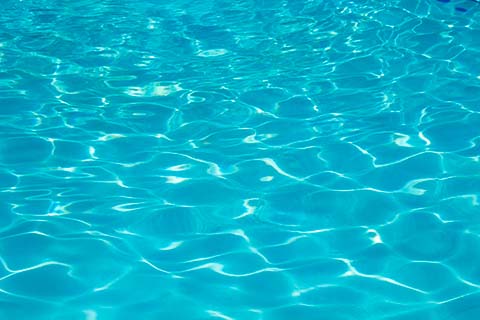 This is a fantastic and really affordable service! I tried to promote my profile with ads but didn't get engagement. But now I'm pleased! With more likes, I receive more comments on my posts and more orders for my shop! This service saved my money from mindless spending! I recommend to choose the package carefully and start from small ones. It would be better for beginners to buy 80 automatic likes per post and see how their engage rate raises.
Rebecca
I was absolutely impressed with the delivery speed this service provides! All my new photos and videos get likes naturally in the first hours after posting! Now I can achieve my full potential as an Instagram influencer, thanks to SocialBoss!
Chloe
Add Review
Frequently Asked Questions