Buy Twitter Retweets Real and Cheap
SocialBoss is the most reliable service on the market for buying cheap Twitter retweets. If you want to increase your presence, boost your social profile, and improve your posts' rankings on Twitter, you should purchase retweets on Twitter right now!

Choosing to buy Twitter retweets is a simple way to help grow your online presence, boosting your brand awareness and increasing your sales and sponsorships. Major brands eventually have a large enough following to gain retweets organically, but not everyone has the time to organically build a sizable audience. While you're working on building your following with other strategies, buying retweets offers an excellent immediate solution.
How Does Buying Retweets Work?
If you buy Twitter retweets, you'll promote your account in two main ways. The first comes down to the Twitter algorithm. When the algorithm notices that your posts have more engagement, it is more likely to promote them, helping them become visible to a wider audience.
This is also true at the account level. If you have numerous Tweets with a high number of retweets, the algorithm will notice that your account is popular and start to promote it, helping you out with future posts.
The other major benefit of retweets is that you're buying real Twitter retweets, so every time your Tweet is retweeted, it appears on another real person's Twitter profile. This means that the retweet will be visible to every single one of that person's followers, exponentially expanding your reach on social media.
Is It Safe to Buy Retweets?
Yes, it is completely safe to pay for retweets, at least when you buy from a reputable company. When you purchase our services, you can trust that we will keep all your information confidential. Additionally, our website is secure with certificates from Norton Secured and McAfee Secure to give you confidence that your payment information is safe from hackers.
You'll also have no reason to be concerned about the safety of your Twitter account. We do not need to access your account to deliver the retweets. In fact, the only information we ask you for is the URL of the Tweet in question, as well as your email address. We never ask for a password. Since we never receive your Twitter account information, it can't be stolen or misused.
There are also no concerns about losing followers or having your account banned because of buying Twitter retweets, as there is no way to know. We provide real Twitter retweets from real accounts, so they appear just like any other retweets you gain naturally. This way, neither your followers nor Twitter itself will know.
Finally, we take pride in always staying up-to-date with Twitter's policies. This lets us ensure that our services do not violate any of the social media platform's policies, so your Twitter account cannot be penalized.
How Do I Buy Twitter Retweets?
We make it incredibly easy to buy real Twitter tweets instantly. It takes just a few steps:
Choose the package you want, based on the number of retweets and your budget.
Enter the URL of the Tweet you want the service delivered to.
Select your preferred payment method, including Visa, MasterCard, and Google Pay.
Get your email confirmation and start watching our quality service arrive.
Remember that our service will begin immediately after receiving your payment, but delivery is gradual and occurs over the course of several days. This helps make the retweets appear more naturally, preventing other users or Twitter from getting suspicious.
How Much Do Retweets Cost?
The cost to buy Twitter retweets depends on the package you choose and the website you buy them from. We pride ourselves on offering the most competitive rates, and you can view them with ease on our website.
Our packages start from $2.19 for 25 retweets, and go all the way up to 5,000 retweets. The larger the package you purchase, the better price per retweet you will get. Remember that you can also combine packages if you want a different number of retweets.
Why Should I Buy Cheap Twitter Retweets From SocialBoss?
The reasons for buying Twitter retweets from SocialBoss include both the general benefits of purchasing retweets as well as specific benefits when you buy from us in particular.
Expand your audience and reach: The biggest reason to buy cheap Twitter retweets is to expand your reach. Remember that buying retweets not only boosts your ranking in the Twitter algorithm but it also directly brings your Tweet to a new audience in the form of the retweeter's followers.
Attract sponsors: Larger following and higher engagement on Twitter is also a great way to attract more sponsors, whether you are a celebrity, an influencer, a blogger, or selling your own products. Sponsors will see high engagement with the number of retweets and appreciate that their product or brand would have increased visibility if you promoted it.
Attract collaborations and partnerships: The same is true of attracting collaborations and partnerships with others. If you are an influencer, you can find yourself working with other influencers. If you sell a product or service, maybe you will find a collaboration with a related product or service, such as a fitness equipment company and a healthy food company. Remember that collaborations help you gain followers, as your collaborators' followers will see your brand.
Attract investors: If you are starting or growing your business and need funding, retweets are also a great way to attract investors. They will see that you are popular and take that as an indication that you have a good chance of success, which gives them a good return on their investment.
Enjoy privacy and security: When you choose to buy Twitter retweets from SocialBoss, you get to take advantage of our security and privacy, along with the knowledge that your personal and payment details are safe. We never share your information and have a secure website.
Order within a minute: When you decide to place an order with SocialBoss, you can do so within a minute, and your retweets will start immediately, letting you start your Twitter growth fast.
24/7 support: Our team is on-hand 24/7 to help you with your order and anything else that comes up related to our services.
Money-back guarantee: We have a 100% money-back guarantee, along with a 30-day guarantee, giving you confidence in our services and protecting your purchase.
Our Feedbacks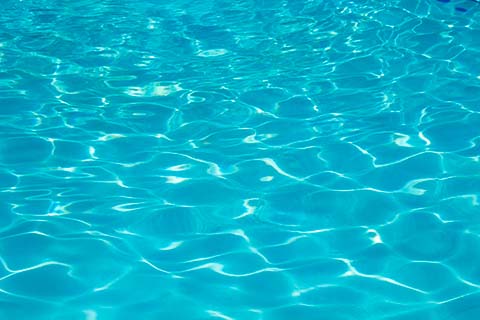 SocailBoss helped to promote my Twitter in several days! Yep, it sounds mad, but it's true. I ordered some retweets to make my account look better, and it worked perfectly – now, more and more users are interested in my page. Thanks for the excellent service!
Tony
Add Review
Frequently Asked Questions