SoundCloud is a popular music app that lets listeners hear new music for free. Listeners and creators can then share the tracks on their personal Facebook, Twitter, and Instagram pages without having to register with SoundCloud.
If you are a musician looking for an agency, promoting your SoundCloud profile and tracks is the way to get attention from professionals in the industry. Breaking through the noise in the music industry is not easy. Getting attention on a large social media platform like SoundCloud might seem close to impossible. But, it is possible when you work with Social Boss.
To grow their music careers, musicians who want to get noticed choose to buy SoundCloud followers from us.
Why Should You Buy SoundCloud Followers?
Since SoundCloud is the biggest social media site dedicated to music, artists must self-promote to grow their businesses. With around 200 million active users each month, the opportunities for growth are exciting.
Building your reputation on SoundCloud comes from having a large number of followers. When you have numerous followers on SoundCloud, your songs rank higher, so more people on the social media site see what you've created. One way to get a larger audience is to buy SoundCloud followers. Buying real SoundCloud followers gets you exposure at a faster rate than if you let your fan base grow organically.
Buying SoundCloud followers is an easy way to get an audience for your music business. We provide worldwide social media marketing services to give your music the audience you want. Other promotional services are more expensive, and they do not offer permanent followers. Our quick delivery of new listeners lets you immediately see the return on your investment.
When you purchase SoundCloud followers, you
Attract more organic followers.
Helps your tracks rank.
Grow your relationship with your audience.
Benefits of Buying SoundCloud Followers
Musicians dream of having a large audience who loves their music and sings along with their favorite songs. SoundCloud can help music artists fulfill their dreams, especially when users buy real SoundCloud followers. Buying SoundCloud followers delivers several instant brand benefits for musicians, including
Increasing your page visibility;
Making your tracks into hits;
Promoting your creativity;
Receiving more positive evaluations;
Strengthening your page ratings;
Increasing your downloads;
Making money off of your tracks;
Building a musical community;
Growing your name in the music community;
Organically increasing your followers on Facebook, YouTube, Twitter, TikTok, and Instagram.
Business Opportunities With Buying Followers on SoundCloud
Buying followers on SoundCloud at reasonable prices gives your music business opportunities to grow. When you get enough followers, professional music producers begin to take notice. Record executives look for musicians who have several tracks, a plethora of high-quality followers, and repeated downloads.
Continue Releasing Tracks
You get a return on your investment when you buy SoundCloud subscribers. After buying followers on SoundCloud, your profile will grow organically, especially if listeners like your music. As you release more tracks, human users will share them and your profile becomes credible, and your fan base builds fast.
For amateur musicians who are looking to turn professional, there is nothing better than SoundCloud for exposure to music producers. When you begin buying listeners on SoundCloud, you turn your obscurity into fame. SoundCloud offers a never-ending supply of tracks in all genres for people who love listening to new music.
You can also buy SoundCloud plays for your playlists if you want your tracks to becoming a trend. This will grab the attention of real followers who can become your true fans.
Build a Professional-Quality Profile
Before you purchase your first SoundCloud listener, you should be sure your profile is ready for music producers to see. If your profile does not look professional, the followers you buy might not find much reason to listen to your new tracks.
Your profile needs a photo that shows your listeners who you are. Your profile photo could be a professional-quality headshot or a photo of you singing, playing an instrument, or performing on stage. It should showcase your professionalism as a musician.
Your bio should feature your musical training and history, your dreams, and your goals. When you glow up your profile, your followers notice. SoundCloud is a social media site, not just a music-sharing site. Your bio should not be empty; it needs to look like you know what you are doing.
Release tracks you will be proud to share. The quality of your tracks also shows your followers what kind of musician you are. Listen to your tracks before you upload them to SoundCloud. If your tracks sound like they were recorded in a closet, your followers will not stick around. They want to hear music without hearing background noise.
You should also release tracks with album art and descriptions of the inspiration. Your listeners will want to know what was behind the song. They also like to see what visual images you connect to it. You'll boost your fan base's size and grow your list of followers if you can connect to your listeners with stories about each track you release.
Try our special offers: 25 SoundCloud Followers, 50 SoundCloud Followers
Our Feedbacks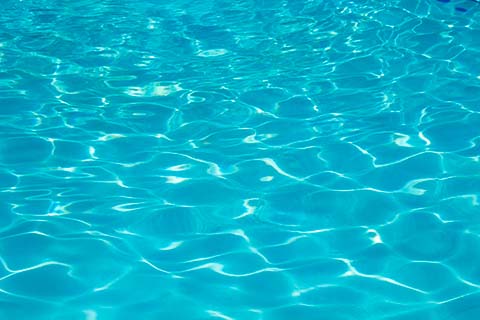 I'm a young rap artist, recording music. My tracks were usually spread in the friends' circle, who was always telling me that it's time to go to the next level. After reading different stories on the Internet, I came across SoundCloud, which I found an exciting platform to start my journey. Anyway, I needed great support, and SocialBoss looked excellent for this purpose. Thank you, guys, for helping me to develop my hobby into something bigger!
Tim
Add Review
Frequently Asked Questions