Buy SoundCloud Plays Cheap & Real
SocialBoss is the most reliable service in the market where you can buy SoundCloud plays (views). This purchase will strengthen your social credibility, get your track well-deserved recognition, and increase social engagement on SoundCloud in an easy way.

SoundCloud is one of the most popular social media platforms for streaming and promoting music. It provides a high-quality streaming format so users can upload music with great acoustics. With so many users, it can be difficult to build your account organically and get noticed. At SocialBoss, we offer high-quality SoundCloud services at affordable prices and with fast delivery. You can buy SoundCloud plays from a range of different price points.
When you buy SC plays, your music will start showing up on more playlists and they will be more likely to be shared by people as they give your account credibility and authenticity. Buying SoundCloud plays is the first step to getting into the music industry. Think of your first year in the music industry like your first year building a business: before you get rich and famous, realistically, you will need to spend some time creating high-quality uploads and investing in music promotion before you see any kind of payoff. You can always buy SoundCloud plays from a trusted provider such as SocialBoss, which is the vital first step to investing in your brand and growing your audience.
How SoundCloud Plays Are Measured
SoundCloud is great for posting and sharing music, but it can be hard to make an impact, especially when you are starting out. Your music is more likely to get noticed when it has a substantial number of SoundCloud plays.
SoundCloud makes it easy to monitor your music's performance. It records the number of plays that a song has by how often the play button is clicked. This doesn't count plays on your own track, as those are considered your own SoundCloud plays. The number of plays on your audio tracks can be found on SoundCloud insights which provides an easy way to view how well your songs are performing. SoundCloud does not allow plays to be removed from creator accounts, which gives you real and authentic data about your audio tracks.
Why Is It Important to Buy SoundCloud Plays?
You are a musician, which means you want to focus on making your music. However, creating and maintaining a musical career often means that you end up with about five jobs, including being a marketer, manager, promoter, and more. It can be frustrating when the people who "make it" are not necessarily the most talented, but instead the ones who knew how to promote themselves. But don't get bitter, get better!
Digital marketing is complex and time-consuming. It requires a tremendous amount of effort and consistency. On the surface, it may seem like a hopelessly shallow task to pour so much time into, but the good thing about advertising in this day and age is it is accessible to everyone. A kid can record a video in her basement and wake up the next day to find that she's a famous musician. Even when the internet does not bring you success overnight, you can learn how to work it so that it benefits you, and your profile gradually grows.
The first step to your digital marketing plan will be to buy SoundCloud plays. After that, the whole process becomes significantly easier.
Why Do You Need to Buy SoundCloud Plays?
So, how do you increase your number of plays if you can't just continuously play your own music?
Start with SoundCloud plays from SocialBoss. These plays can help increase your engagement and boost your music. By buying SoundCloud plays, you can gain a head start on growing your SoundCloud music career. The number of plays you purchase will lead to a more authentic SoundCloud account as SoundCloud users are more likely to trust and listen to well-performing tracks. By buying SoundCloud plays, you are guaranteed safe and instant traffic. These SoundCloud plays are delivered fast and can be purchased with debit and credit cards, making it an easy way to make your profile stand out. You can also rest easy knowing these plays are authentic and they come with a retention guarantee, meaning plays will not get deleted later on for coming from fake accounts.
The Benefits of Buying SoundCloud Plays
When you buy SoundCloud plays, you are provided with plays that will increase your SoundCloud reach and impact. By increasing the number of listens on multiple tracks on your SoundCloud, you are benefiting your career by gaining legitimate and high-quality listens. The first step in furthering your music business on SoundCloud is to purchase SoundCloud plays. An album or song with a lot of plays conveys authority and it makes your page look like that of a legit musician rather than a novice with a hobby.
SoundCloud is a tight-knit community with a plethora of loyal users. When you buy SoundCloud plays, you increase your chances of getting your music heard and increasing your SoundCloud popularity. With more plays, your chances of getting noticed on SoundCloud gradually increase.
This is a legitimate service that delivers fast, real plays so you can focus on other aspects of your SoundCloud account.
How SoundCloud Plays can Help Further your Career:
Grow your reputation:

When you buy real SoundCloud plays, you are establishing a credible and reputable presence on SoundCloud. Other SoundCloud users will be more apt to follow a well-established SC account which will increase your number of visitors.


With the extra time that buying plays opens up, you can focus on building a music marketing strategy. This will include developing a brand, logo and color scheme, then building social media profiles across various websites. This way, people can find you from their social media of choice. Whether a new fan discovers your music browsing TikTok or on their explore page on Instagram, it doesn't matter. Either way, you still have a new fan. Research each social media platform, popular topics and hashtags. Figure out exactly what genre you fit into, follow similar artists and leave comments on their pages. With some consistency and time, this sort of engagement on social media will grow. Digital marketing works.

More attention: An increase in the number of SoundCloud plays leads to an expanded fan base. More listeners increase your odds of getting noticed by other music artists and can lead to going viral. When you buy real SoundCloud plays, you increase your number of listens which increases your SoundCloud engagement. Other SoundCloud artists can follow, share and stream your music, which will lead to more opportunities to grow your fanbase.

It's easy: Buy plays on SoundCloud for an easy way to grow your SoundCloud following. It is not time consuming and it's an organic way to further your SoundCloud account. By buying real SoundCloud plays, you can let SocialBoss do the work and focus on furthering your SoundCloud account by promoting your tracks across many social networks. By building your SoundCloud community, you can support other artists by liking, listening, downloading, reposting, and following other SoundCloud artists. This is a great way to boost the music of other SoundCloud artists while simultaneously increasing your SoundCloud exposure by showing up on other artist profiles. Talk about a great music marketing strategy!

Remove the middle man:

One aspect distinguishing SoundCloud from other music streaming services is musicians have full control of their music. Instead of waiting to get signed, artists can upload music themselves. Therefore, once you buy SoundCloud plays cheap

, you can focus on making more music and subsequently promote it. SoundCloud also makes sharing your music across multiple social media platforms a breeze. This can lead to more opportunities to go viral and greater ways to make a profit.

Other options: Suppose you're looking for other ways to further your SoundCloud career. In that case, you can look at other options, such as SoundCloud reposts, likes, comments, downloads and followers, which allow you the opportunity to get your tracks noticed and heard from SocialBoss high-quality SoundCloud packages. All of these services are authentic and come from real users.
Our Feedbacks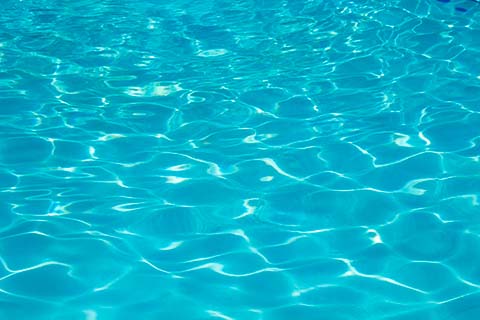 Recently I have created a new musical project with my friends. We recorded several tracks and began to spread them. Besides using many platforms for distribution and advertising, we decided to apply to this service. The order was received on time. There were several problems with payment, but support staff helped us. This was my first order, and I'm satisfied. Thank you.
Lara
Add Review
Frequently Asked Questions